Yes, there was cancer before humans could produce artificial cancer-causing compounds (cancer-causing agents are called "carcinogens").
Sadly, cancer is an inevitable part of existence. Even in the most isolated places, each multicellular organism on Earth is susceptible to developing cancer (yes, even sharks get cancer).
While certain chemicals created by humans may cause cancer, they are not the only ones. You cannot ensure that you will never get cancer by strictly shielding yourself from all man-made carcinogens.
First off, there are hundreds of distinct disorders that fall under the general label "cancer."
The unifying factor across all of these illnesses is the alteration of healthy cells, which causes them to start reproducing abnormally and spread throughout the body, hurting it.
Numerous different pathways may result in aberrant cell division. Cell DNA ultimately regulates cell reproduction, just as it does for other biological processes.
A cell is said to have mutated when its DNA is altered. Most mutations are benign.
The cell may, however, reproduce incorrectly and pass on its mutation to the daughter cells if a mutation affects a region of the DNA that regulates cell division.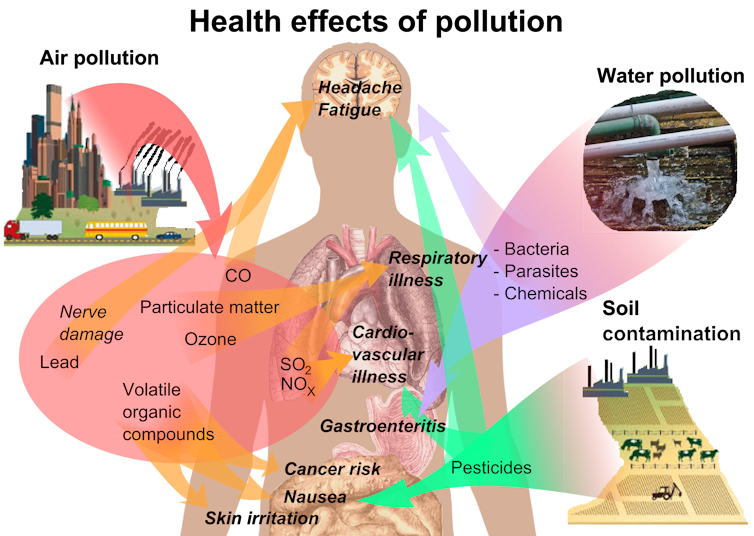 Cancer may be brought on by any substance that causes DNA to mutate. Agents that might cause cancer include:
Natural chemical carcinogens including lead, arsenic, alcohol, and tobacco

Natural biological carcinogens such the helicobacter pylori, hepatitis B virus, and human HPV

Natural carcinogens from machinery, such asbestos

Natural radiological carcinogens, include sun radiation, radon, and cosmic rays
Before humans had the ability to produce synthetic chemicals, all of these carcinogens already existed.
Natural carcinogens are nonetheless natural, despite the fact that human industrial activity might increase a person's exposure to them.
You may still get cancer even if you could somehow completely shield yourself from all carcinogens, whether they are created naturally or artificially.
Even in the absence of hazardous factors, cancer may develop. A cell must duplicate its DNA for its daughter cells each time it divides.
Even in the absence of carcinogens, copy mistakes may occur during DNA replication due to the random fluctuations found in all molecular motions.
DNA mutation is therefore a typical aspect of cell reproduction. Numerous mutations are unharmful. Some mutations are even advantageous and aid in the process of evolution. But sometimes, mutations result in cancer.
Cancer may develop even in the absence of man-made substances due to the environment's inherent carcinogens and the fact that mutation is a normal aspect of cell reproduction.
Cancer is a natural disease, but there are ways to lower our chance of developing it, including avoiding cigarettes, alcohol, arsenic, radon, ionizing radiation, and other carcinogens, increasing our intake of fruits and vegetables, exercising often, getting vaccinated, and wearing sunscreen.
WATCH: Before man-made chemicals existed to cause it, did cancer already exist?